When you need a locksmith, it's important to do your research and find a reputable company. And the last thing you want is to be scammed. Unfortunately, there are plenty of scam artists out there who are more than happy to take advantage of people in need. So, how can you spot a scammer? More importantly, how can you protect yourself from being scammed? Keep reading for tips on how to find a reputable locksmith and avoid getting taken advantage of.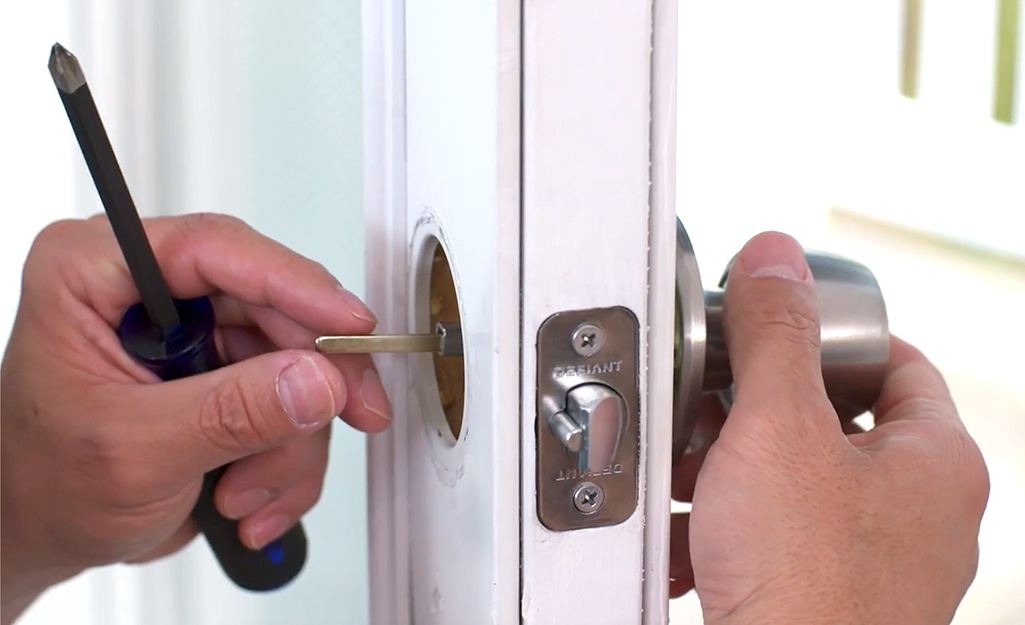 How to spot a locksmith scammer
We've all been locked out of our homes or cars at some point in our lives. One of the most annoying experiences anyone could have. It's embarrassing, inconvenient, and frustrating! And now you call a locksmith to check it out, and you don't even know you're being scammed. Of course, it's not anyone's fault; you're stressed and probably panicking. So here are some simple tips to spot a locksmith scammer from miles away.
Check out their company logo
Remember how movies usually use those sketchy, white vans to indicate they're bad guys? Scammers use it too! Typically, locksmith scammers work out of unmarked, unbranded trucks. They should have the logo of the locksmith company they claim to work for on their vehicle.
Watch out for locksmith businesses that respond to phone calls with a general statement like "locksmith services" as opposed to a specific name. A locksmith should be avoided if they won't provide you with their company's legal name.
One additional thing: look up the address of the locksmith you found online if it has a "local" address. Check to see if any other businesses share that address. When you contact the company, request that they confirm its location.
Check their identification
If your state requires one, request identification from the locksmith upon their arrival, along with their locksmith license. A reliable locksmith should also request identification from you in order to confirm that they are opening your house or car.
Always ask for an estimate
It is vital to get an estimate of the cost of locksmith services before choosing a locksmith for a car or home. Many locksmith con artists will first offer you low-cost services, but once they get to your house, they'll charge more. You will know it's a scam if a locksmith scammer says their services cost $15-$40. This will be your signal to know that it's a scam.
Don't let them drill or replace your lock
Don't get bamboozled by a locksmith scammer when they're working on your locks. Most locks may be opened by competent locksmiths without drilling or changing your lock. The only time drilling is required to open a lock is when it is extremely secure, such as high-security locks that need drilling to open. Therefore, it is probably a locksmith scam if your locksmith insists on drilling or changing your lock.
You're being ghosted after the job
Ever been ghosted? Well, locksmith scammers also do the same. The fake locksmith will stop communicating with you once he has left your property or after doing a hack job on your car locks.
You won't be able to contact the business, and if you do, the bogus locksmith will claim that the business sets the prices and that he must charge them. If you are able to reach someone at the business, they will inform you that the technician has been fired and there is nothing else they can do.
Search for a reputable locksmith beforehand
Always check out the companies you hire or might hire in the future. Check out their reviews on Google or YELP, call them, and check out their page. If you find them trustworthy, then be sure to save their number and put them on speed dial.
You never know when you'll need a locksmith, so why not contact us? We'll be happy to answer all your questions regarding locks and keys, and we'll give you tips on how to maintain your locks.